« Back to Gallery
M 106
Submitted November 30, 2012 by Planewave Instruments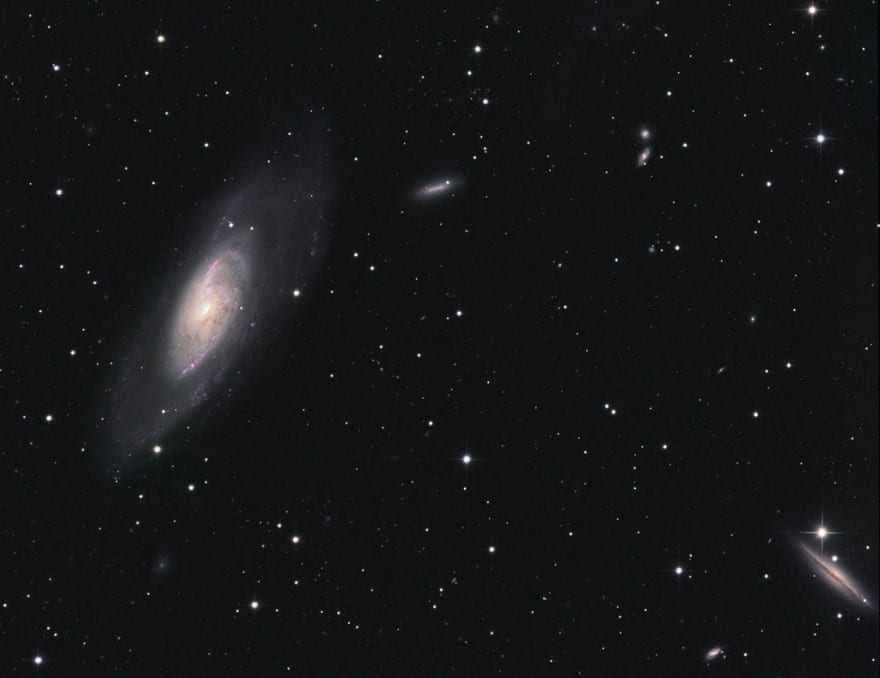 © Paquette, AndreM106, a spiral galaxy in Canes Venatici, accompanied by several other galaxies including NGCs 4217, 4248, 4231, and 4232.
Telescope: PlaneWave CDK 12.5
Camera: Apogee U16M
Mount: Celestron CGE Pro
Guiding: OAG with Astrodon Monster MOAG, Lumenera Skynyx 2.0m, MetaGuide
Image consists of 150min L, 60min R,G,B (each) and 40min HA.
Data taken over two nights, starting March 16.