« Back to Gallery
M 109
Submitted November 30, 2012 by Planewave Instruments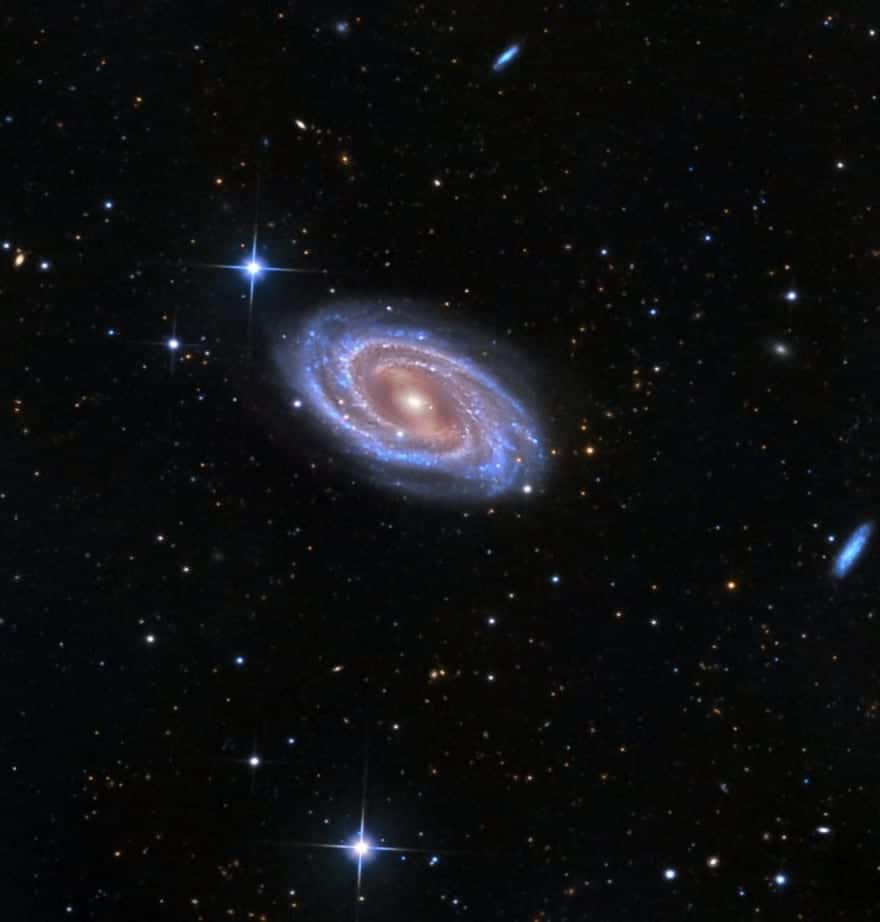 © Trottier, HowardApril 20-22 2012
PlaneWave CDK17 with a focal reducer at f4.5
Paramount ME, along with an SBIG STL-4020M camera.
8 hours of exposure: 240 minutes in luminance (unbinned), and 80 minutes in each of red, green, and blue filters (all binned 2×2).
Ten minute subframes were taken in all channels
TheSkyX, MaxIm DL, and FocusMax. Image processing was done with PixInsight and CCDInspector.