« Back to Gallery
M 51, Whirlpool Galaxy
Submitted November 30, 2012 by Planewave Instruments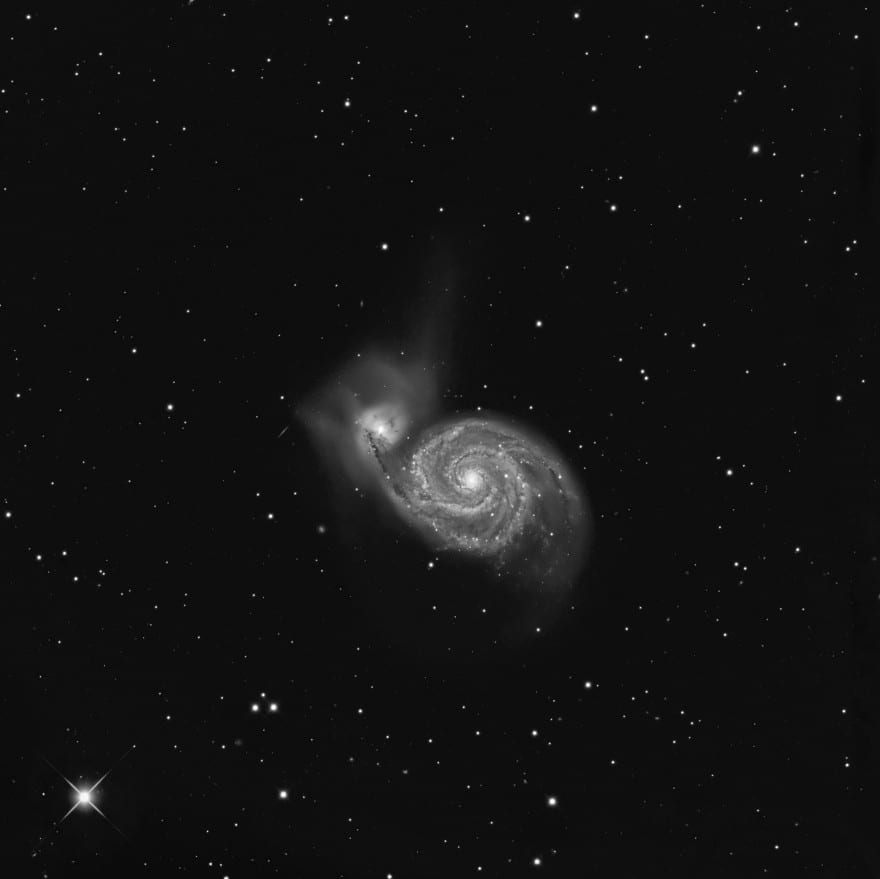 © Don Goldman2 hours of Luminance (No Narrowband)
Processing in Photoshop.
Taken in mag 4.5 Sacramento skies on a portable rig that was leveled with JMI wheeley bars on thin cement near my pool. Polar alignment using a laser at the side of the PME hitting a mark on the south wall of the house.