« Back to Gallery
NGC 4565, The Needle Galaxy
Submitted November 30, 2012 by Planewave Instruments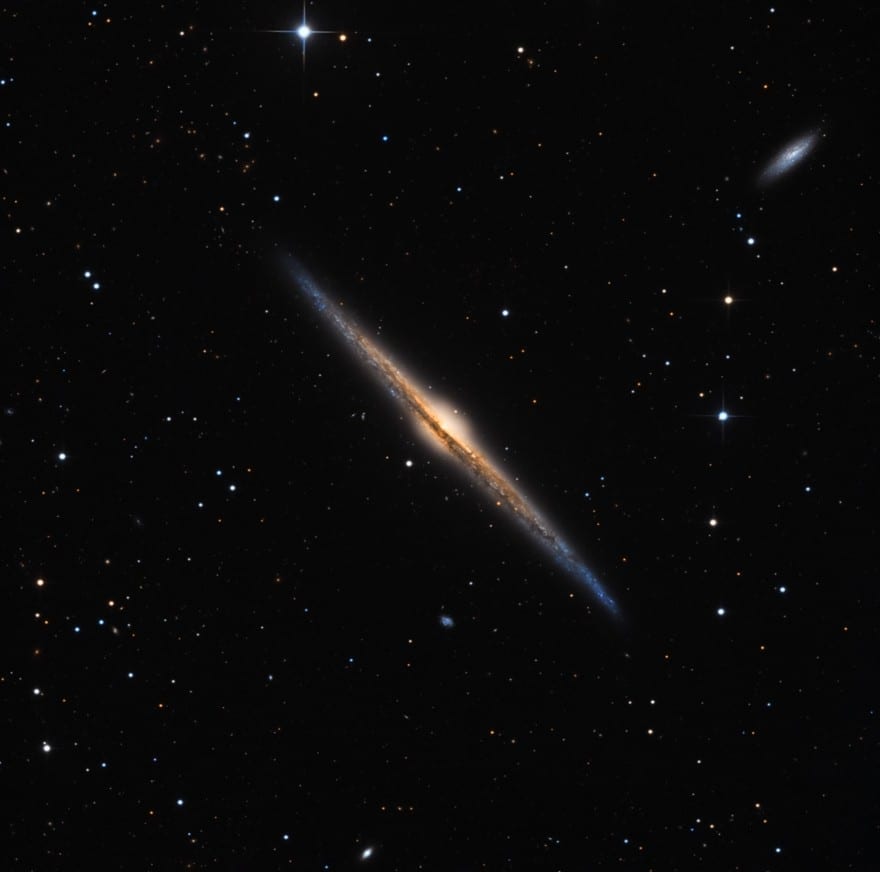 © Trottier, HowardInstrument: PlaneWave CDK17.
Focal Ratio: f4.5 (with PlaneWave focal reducer).
Mount: Paramount ME.
Camera: SBIG STL-4020M.
Dates: April 22 and 23 2011.
Integrated exposures: L: 150 minutes unbinned; R, G, B: 70 minutes each, 2×2 binning.
Location: Cabin in the Sky Observatory, South Okanagan, British Columbia, Canada.
Image Capture: MaxIm DL, TheSky6, FocusMax.
Image Processing: PixInsight.