« Back to Gallery
Supernova Discovered in M101- The Pinwheel Galaxy
Submitted June 5, 2023 by Chelsea Chin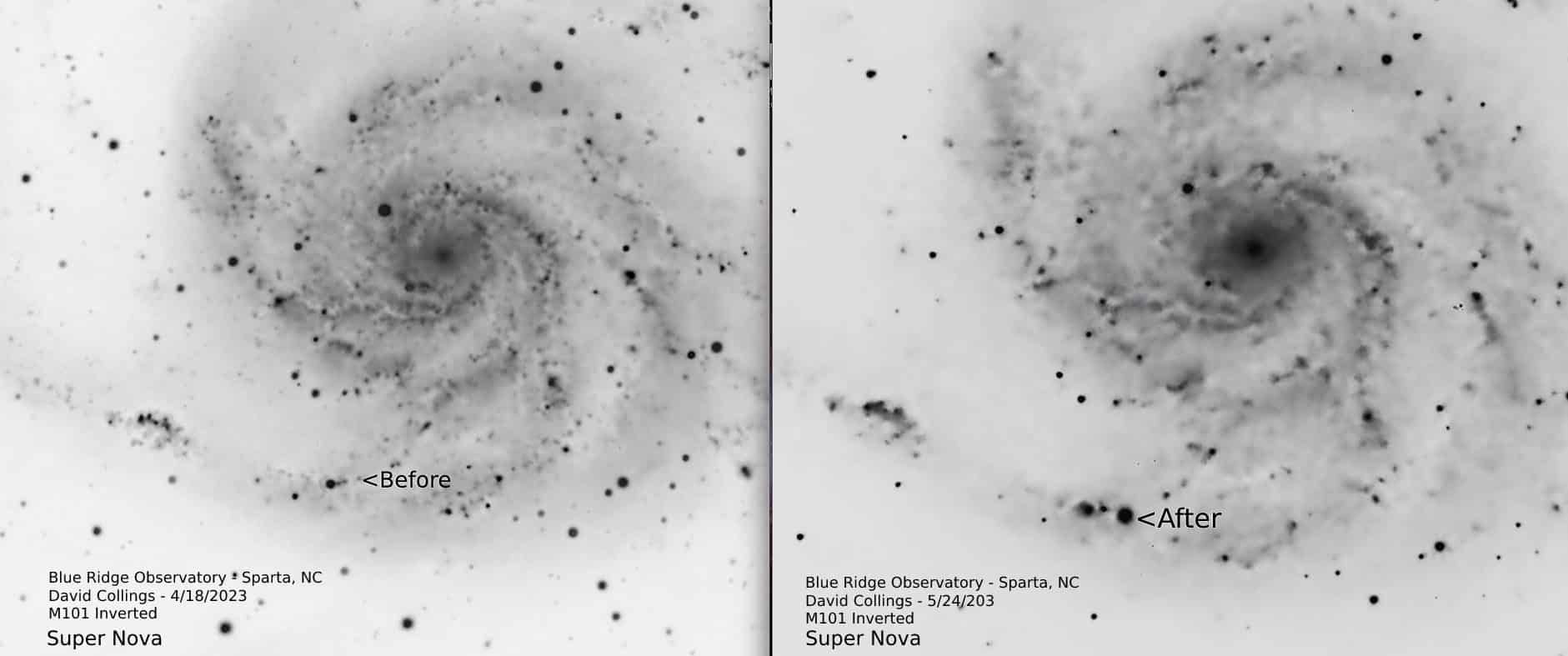 "This is an extremely rare event that I captured on May 24, 2023.
When I heard NASA thought they saw a super Nova in one of the spiral arms of M101 on May 23rd, I imaged M101 again on May 24th.  I did very clearly see the new huge Super Nova, an extremely rare event to image.
They are in black and white by inverting the images to make it easier to see all the stars in the galaxy and the Super Nova.
The image of M101 on the left was 12 hours of LRGB data inverted and B&W.
The image on the right capturing the Super Nova in M101 was 

only 15 minutes

of Luminance data only!
That says a lot about the Plane Wave 12.5" CDK !!"
The picture above depicts the original color image published in April, M101 by Dave Collings, now alongside M101 imaged on May 24, 2023.
David Collings – Blue Ridge Observatory | Sparta, North Carolina  USA