« Back to Gallery
M 51, Whirlpool Galaxy
Submitted November 30, 2012 by Planewave Instruments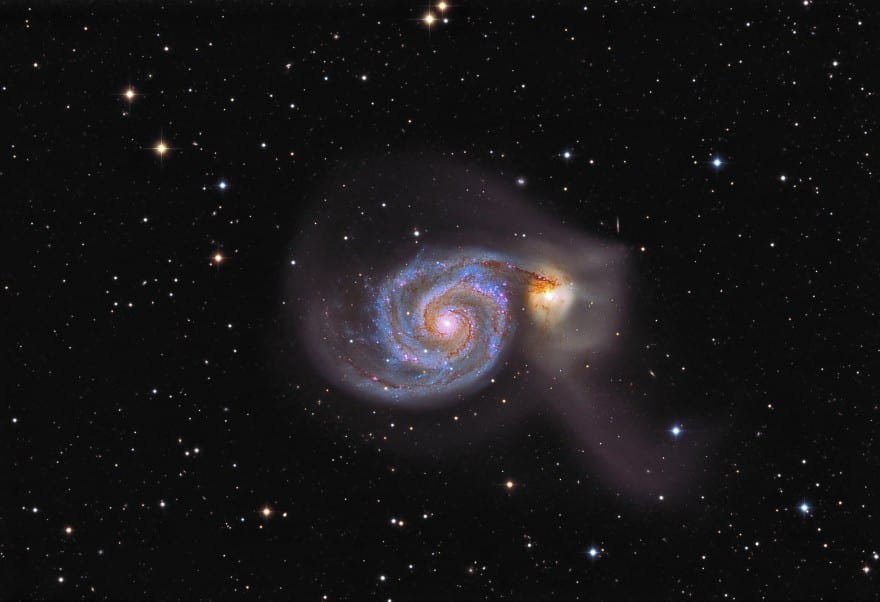 © van den Berg, Mike; Ippel, Mathijn We have imaged M51 with a PlaneWave CDK17 for the luminance data and with a PlaneWave CDK12,5 for the RGB data.
Totally we made 260 frames and each frame is exposed for 30 minutes binning 1×1.
We started the project on 23-03-2011 and in may 2011 we ended it.
Image processing has been done in CCDStack version 2 and Adobe Photoshop CS5.
LRGB = 4740:1020:1020:1020 minutes.